Our pioneering packaging, 0% plastic, is revolutionising the onion market.
Jumosol, one of our producers and part of The Real Sweet Onion family has launched its packaging with 0% plastic for Alcampo.
From now onwards, the sweet onions under Alcampo's Controlled Production are sold in their new packaging that is recyclable and has zero plastic. It is estimated that in one year this will mean a reduction of 6,000 kg of plastic thanks to the production of our new packaging.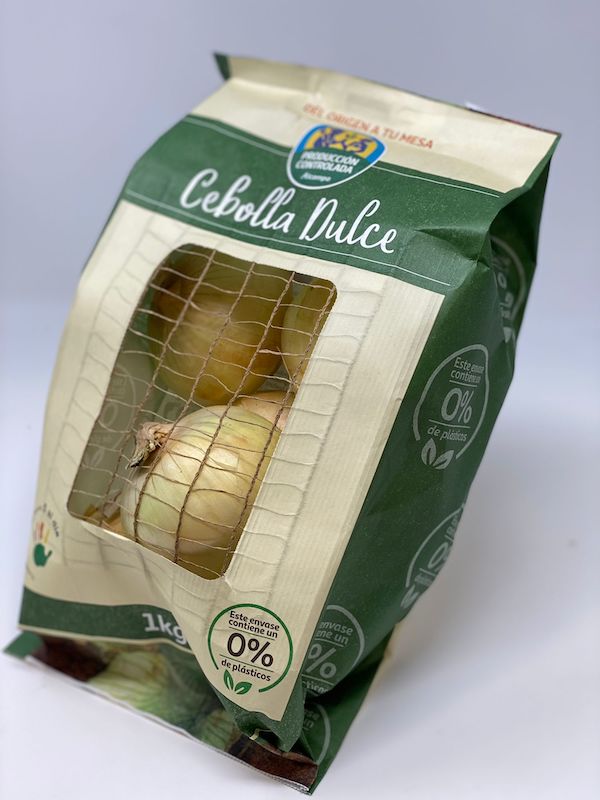 Jumosol's packaging is a pioneer at national level as it is made with paper sourced entirely from sustainably managed forests. Not just the wrapping is made of paper but also the net is made of a combination of paper and bamboo.
In the words of Daniel Molina, Jumosol and The Real Sweet Onion Manager: "Our passion for bringing our sweet, extraordinarily mild onions from the field to the table combines with our commitment to the environment: we are very much aware of the importance of sustainable packaging and want to contribute to building a better world".