Let's make stuffed onions!
Have you ever tried stuffed onions? If so your mouth is probably watering right now, if not, get ready to discover this delicacy!
This is a simple, delicious recipe!
You will need:
3 tablespoons of tomato puree
30 grams of parsley.
4  Real Sweet Onions
80 grams of breadcrumbs
60 grams of minced meat.
Extra virgin olive oil.
1 egg.
Salt and pepper.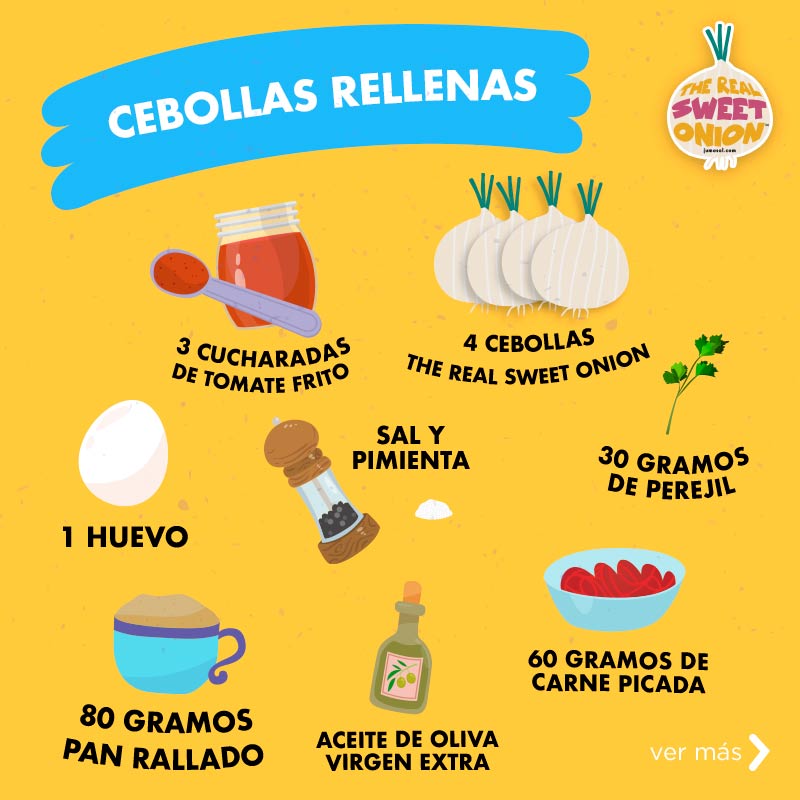 Got everything ready? Then let's start!
First preheat the oven in preparation.
Peel four Real Sweet Onions. After peeling them, use a sharp knife to remove the onion centres, leaving just the first few outside layers. Save the onion you remove – you can always use it in a side salad.
Pour a little oil in a frying pan and sauté the minced meat. Mix in the tomato and parsley. Beat the egg and add it to the mixture along with a pinch of salt, pepper and the breadcrumbs.
Remember that we are going to bake it in the oven, so it does not have to be thoroughly cooked at this point!
Stuff the onions with the mixture you have prepared and place them on an oven tray.
They are ready to bake! Place the tray in the oven and bake for 20 minutes at 180ºC.
And now all you have to do is wait, serve, and enjoy!
Keep checking our blog for new recipes and remember that it is always #MEJORCONCEBOLLA!