Why are onions good for you?
We would like to explore the world of onions with you, so let's don our scientist's white coat and examine the properties of The Real Sweet Onion. In the end you will be an expert! Our onions, apart from being very mild, are also tender, easy to digest, with a great crunch and highly beneficial for our health.  Does the word "flavonoid" ring a bell? No, it's not a marine animal or a martial art!
Read on to find out more…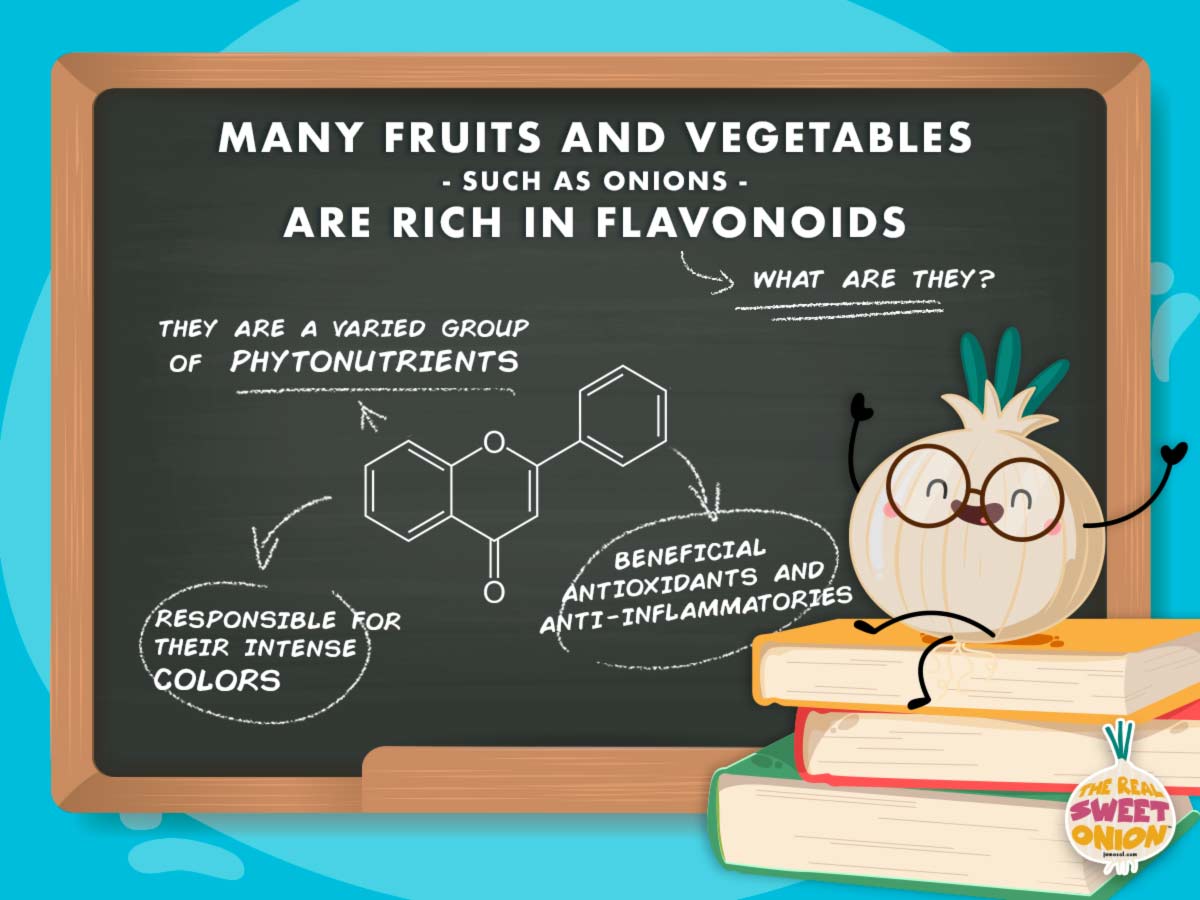 Flavonoids are substances with high antioxidant power that are found in many fruits, vegetables and spices.  They help to prevent being overweight, to recover after exercise and to avoid future injuries. Their antioxidant properties also have anti-inflammatory effects that aid the immunological system.
Have you ever wondered what gives fruit and vegetables their vibrant colour? If you are thinking, maybe it's due to the flavonoids, you're right! They are responsible for these intense colours.
A good way of providing your body with these phytonutrients is to include onions in your diet. Add them sautéed to your dishes, have baked stuffed onions as a main meal, or eat them raw in a delicious onion salad. We post recipe ideas on our social media, to show you lots of different ways of preparing them.
Follow our blog. You are one step nearer to becoming an onion expert!